Discover more from Batko OS
The World as a System
Over 2,000 subscribers
Spotlight #8 - Startups & Operators
Batko OS - increase your surface areas for luck to strike.
This is your fortnightly opportunity to connect with an awesome person or join an epic startup 💫
If you're a founder and want to take it a step further.
It's the ultimate founder hack - 30mins with a Startmate mentor to help you on any of your challenges. You tell us your problem, we link you up with a mentor.
😇 Angel Spotlight
Do you want to be featured as an Angel? Fill this out (10mins)
💸 Startup Spotlight
Do you want to be featured to Angels/VCs? Fill this out (10mins)
🛠 Operator Spotlight
Looking for a job? Get featured in the next Operator Spotlight - fill this out.

Have a job you want featured? Hit reply and send it my way.
What's in this Edition?
Get Investment - Angels keen to connect

Invest - Startups keen to connect

Hire - Operators ready for a startup job

Apply - Latest startup jobs

Join - Startups that just raised
---
1) Get Investment - Angel Spotlight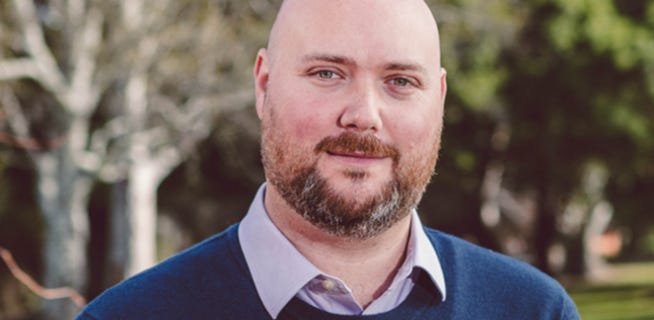 I invest as an angel at all stages (post launch) and also as a Venture Partner for Giant Leap which invests into Seed & Series A.
Mandate
I'm looking for companies which have a purposeful positive impact on people and the planet.
>> Get an intro here. + Tell us how you fit the thesis.
---
2) Invest - Startups Keen to Connect
🚨 Disclaimer* 🚨  This is not financial advice, nor a recommendation. Please connect with the founders directly to hear more.
Exercise rehab programs, based on your symptoms, in under 2 minutes.
Problem
Dr Google doesn't work, and access to healthcare can be expensive and time-consuming. High trust, low-cost digital solutions are needed to bridge the gap - empowering people to look after their own bodies.
Solution
BodyGuide is a mobile application that matches symptoms to relevant anatomy lessons, exercise tutorials, and self-massage techniques.
How do you know it's a problem?
With 10,000 hours clinical experience, I know it's a problem. In Australia alone, 68% of us experience pain at least weekly. 3.24m of us identify as being in chronic pain.
Our go-to-market strategy kicks off in Nov/Dec, with a no spend soft launch of 1000 downloads since September release.
What's your central unique insight?
As a health practitioner with 10 years experience, I know that most of what happens in a consulting room is over-servicing. The majority of issues can be solved earlier, faster, and cheaper through patient-facing education and exercise. Until we empower consumers through improved body literacy, most of our health care system will continue to function as an ambulance at the bottom of the cliff.
Buy, sell and move homes in one seamless transaction.
Problem
There are homeowners who want to live somewhere better but can't because buying and selling is too costly, risky and complex.
Solution
Enable people to move (buy and sell) homes in one transaction - pay/receive the difference in price.
How do you know it's a problem?
Every year, 93.5% of all homeowners in the U.S and NZ do not transact. The 6.5% that do transact are in a position where they need to sell. Agent commission is high at 3-6% of the sale price. Roughly 62% of homeowners have a mortgage - the commission on a $1M home would cost 30K-60K excluding other expenses like marketing. With 300K equity in the home, selling to move somewhere better results in a loss in savings of 10%-20% - not to mention the risks of not finding a more suitable home. In our first week of market discovery, we've received around 100 leads from Auckland and Australia - 50% of the leads we've spoken to so far have indicated that they have this problem, could be living somewhere better, and would move if the right property came along and the costs and risks were removed.
We're on a mission to make bottle-feeding safer for babies and at the same time save time for parents.
Problem
85% of parents in Australia spend 7 hours a week sterilising & preparing multiple bottles and spending $180 or more on bottles and sterilising equipment. By pre-preparing all these bottles, babies are exposed to viruses and bacteria that collect on the bottles while home or out.
Solution
Pronto solves this problem by combining a bottle and steriliser into one product. This reduces the need for 6 bottles down to just one instead. With only one bottle to wash, which sterilises itself and the water that is added to, parents save a lot of time and no longer have the hassle of dealing with multiple bottles.
As the bottle can be prepared anywhere a parent can find drinkable tap water, it's the first and only bottle that can be carried empty, reducing the cumbersome and heavy task of carrying multiple pre-filled bottles while out.

As the bottle can be sterilised directly before a baby feeds from it, it's a safer bottle feeding solution for babies as any germs or bacteria that might have collected on the bottle while home or out are neutralised before feeding.
How do you know it's a problem?
85% of babies receive some form of bottle feeding by the time they are 6 months old. We interviewed and surveyed a 100 parents, in cafes, libraries and at home, when we completed our initial research into whether there was a problem, simply asking parents "how do you travel with your baby".

From this, we could see and hear, the biggest pain points were for parents who had to bottle feed, and the amount of time they spent washing, sterilising and preparing multiple bottles. The weight in their nappy bag, plus having to carry extra bags, because of all the pre-filled bottles they had to carry.
What's your central unique insight?
Where current brands compete on multi-bottle and sterilisation systems which force parents to sterilise at home, Pronto's offering of a single bottle, that can be carried empty and prepared just about anywhere is unique value proposition not yet seen on the market. By putting the individual needs of the parent (or caregiver) back in the centre of focus, rather than the baby, our brand will stand out from the current outdated offerings on the market.
uPaged is Australia's 1st online nursing marketplace, enabling nurses & hospitals to deliver more specialised patient care while disrupting the $1.5BN on-demand agency model.
Problem
When a hospital is short-staffed they call on nursing recruitment agencies, through an inefficient and opaque supply chain of staffing meetings and phone calls to supply them with on-demand nurses. Agency nurses are anonymous ring-ins, their skills are unknown and they can't be allocated effectively for safe patient care. This is a poor experience for these nurses as they struggle to practice to their highest standard and aren't trusted or respected by the regular staff.

For this hospitals are charged fee's upwards of 40% commission, forcing them to restrict their use of agency staff to meet budgets. Low staffing and underperforming nurses has been proven to negatively affect patient outcomes, as well as staff morale, burnout and retention.
Solution
uPaged is a digital marketplace that connects nurses to on-demand work in hospitals to meet the unpredictable ebbs & flows of patients and staff numbers, so they're not operating short staffed.
uPaged profiles both nurses and hospitals, facilitating informed decision making by clinicians, supported by a matching algorithm for intelligent recommendations. uPaged takes the anonymity out of the on demand workforce to enable more specialised care for patients.
Our low fees mean hospitals can rely on on-demand nurses, without compromising budgets or patient care.
uPaged introduced a novel feedback loop that takes the anonymity out of on-demand nursing, raises the standard of care delivered and encourages hospitals to be an employer of choice.
How do you know it's a problem?
This is a problem for hospitals because of the high fees. These range from 20% to 97% commission, according to data obtained from hospitals. I have figures on 2 hospitals who each spent over $3m agency fees in a one year. NSW Health spent $15M on nursing agency fees in FY17/18, a figure that is grossly under-reported however rose by more than $1m from the previous year.
It's a problem for nurses who are anonymous ring-ins, undervalued and poorly treated, according to a survey of 500 agency nurses who gave the current model a NPS of -37, as well as my own personal experience on both sides of agency nursing.
And it's a problem for patients who's wellbeing is comprised by a non-specialised, poorly allocated and under supported workforce.
It's also a huge problem with 444,000 nurses in Australia, of which around 30,000 work through a nursing agency, with an even greater number employed casually. Nurses want a flexible work option that values them, we love diverse experiences, and yet the current model is failing them.
What's your central unique insight?
The founder of uPaged, Zara Lord is an 8th year registered nurse, specialised in Intensive Care. Having experienced the current model of agency nursing from both the nurse and institutional side, she knew there had to be a better way. Having harnessed technology, her deep industry knowledge/experience and her network she has single-handedly built a nursing digital marketplace which is the first of its kind in Australia.
Keep track of notes and actions from calls & meetings in one central place, connected to your calendar.
Problem
Meeting notes often get lost and meeting actions forgotten.
Solution
Meetric is a tool to easily record notes, actions & next steps discussed in meetings. Unlike you, Meetric ❤️ admin work: it takes care of the sharing, searching and chasing so nothing gets lost!
How do you know it's a problem?
While building our product (currently in closed beta), we've surveyed >1,200 professionals across industry & roles in 15 countries and discovered:
- 81% of people experienced meeting actions not getting done on a weekly basis.
- 55% of people use Google Docs to record and store meeting notes.
- 23% of people wish for a better solution to manage & store meeting notes.
What's your central unique insight?
Google Docs wasn't built for the purpose of meetings. Notes aren't stored against your calendar events, actions cannot be assigned to meeting guests, discussions aren't enhanced through it, etc.
---
3) Hire - Operators ready for a startup job
Location: Melbourne (Open to relocation)
Past Roles: Consultant @ Yarra Capital, M&A Lawyer @ MinterEllison
I'm a jack of all trades and a master of some! I've worked on multi-billion dollar M&A deals, run a forum for junior lawyers, directed an empowerment project for sex workers, mentored homeless youth and lived in Denmark and Peru. I'm good at figuring out what needs to be done and going for it.
Ideal Next Industry: FemTech, HealthTech, HRTech, Social Impact
Ideal Next Role: Chief of Staff, COO, Strategy + Operations
Location: Sydney
Past Roles: Finance @ Hollard Insurance, Finance @ Hiscox Re, Auditor @ Deloitte
After a professional experience with corporate fraud in a previous role, I became fascinated with the human element of fraud and co-authored 2 book chapters on the subject with the UNSW.
Ideal Next Industry: Industry agnostic
Ideal Next Role: Strategic Finance Manager
---
4) Apply - Latest startup jobs
These are new roles which were posted in the last two weeks.
Startmate Alumni
Startups
VCs
---
5) Join - Startups that just raised
Pro tip: Companies often time their fundraising PR when they are ready to hire.
---
* The information contained in this Startup Spotlight Series (the Information) is provided for information purposes only. No warranties or representations are made by Startmate or myself with respect to the accuracy, completeness or currency of the Information and no part of the Information may be relied upon for any purpose whatsoever.
The provision of the Information to any person does not constitute, and may not be used for the purposes of, an offer of securities or interests of any kind to that person or an invitation to any person to apply for the issue of securities or interests of any kind. In preparing the Information, neither Startmate or I have taken any account of the investment objectives, financial situation and particular needs of any particular person, and prospective investors must not construe the Information as tax, legal or financial product advice. Before making any decision to invest, prospective investors should:
(a) connect directly with the founders of each portfolio company to find out further information;
(b) seek and rely on their own professional advice, in particular by obtaining appropriate tax, legal, financial and investment advice in light of their own circumstances; and
(c) conduct their own independent investigation and analysis regarding the Information.
No responsibility or liability is accepted by Startmate, its related bodies corporate, or any of their respective officers, employees, agents or advisers, for any of the Information, any omission from the Information or for any action taken by any person on the basis of or in reliance on the Information; and
The Information is only intended for persons who are "wholesale clients" within the meaning of the
Corporations Act 2001
(Cth) and to US persons who are "accredited investors" as defined in Regulation D of the US Securities Act 1933.