Discover more from Batko OS
The World as a System
Over 2,000 subscribers
Spotlight #4 - Startups
Batko OS - increase your surface areas for luck to strike.
Hi Team,
This fortnightly series features Aussie/Kiwi startups which raised and want to get in front of Angels/VCs.
💸 Startup Spotlight
Do you want to be featured to Angels/VCs? Fill this out (10mins)
🛠 Operator Spotlight
Looking for a job? Get featured in the next Operator Spotlight - fill this out.

Have a job you want featured? Hit reply and send it my way.
Recently Raised
Pro tip: Companies often time their fundraising PR when they are ready to hire.
Work180 raised $1.7m from Skip Capital
I didn't come across any other fundraising news in the past two weeks. If I missed anything, send it my way and I'll mention it in the next edition.
Whilst we don't have more fundraising announcements, here are a couple of relevant resources:
Bessemer Memos - read in-depth analysis on why Bessemer invested in companies like Twitch, Shopify, LinkedIn and Pinterest.

Sriramk Internal Memos - more internal memos which are beautiful in their rawness as they didn't go through a PR review (h/t to our intern Mr Ghosh)

Batko.blog - I capture all the best startup, VC resources and book summaries I come across on the blog
Startups Keen to Connect
🚨 Disclaimer* 🚨  This is not financial advice, nor a recommendation. Please connect with the founders directly to hear more.
Delicious meat alternatives made from mushrooms and all-natural plant-based ingredients.
Looking for: $1-$2M debt facility to fund working capital for new, large customers coming on board in early 2021.
Problem
Global meat consumption is responsible for 14.5% of global greenhouse gas emissions, use of 38.5% of the world's habitable landmass and it's not good for us in the quantities we eat it, it's responsible for a number of chronic illnesses and cancers. Our mission is to help end industrial animal agriculture and help people to reduce their meat consumption.
Solution
We develop and distribute delicious meat alternatives. We make them from mushrooms and a shortlist of all-natural ingredients. Our first product replicates slow-cooked meats like pulled pork and braised beef. We have a number of other mushroom-based meat alternatives in development targeted for launch in Q2 2021.
How do you know it's a problem?
Since launching in December 2019 in partnership with the 3 Michelin Star British Chef Heston Blumenthal, our Fable Slow Cooked meat is now available on the menu in over 100 restaurants and 700 retail stores across Australia as well as via Marley Spoon meal kits. In late September we'll launch 3 Fable branded ready meals into 700+ Woolworths stores and in October we launch into 700+ Coles stores.
What's your central unique insight?
"Flexitarians", people who want to reduce their meat consumption, are driven mostly by health concerns. A significant segment of this market was minimally processed alternatives to meat and want their food to contain no artificial ingredients. We leverage the taste, texture and health benefits of mushrooms to meet the needs of this consumer.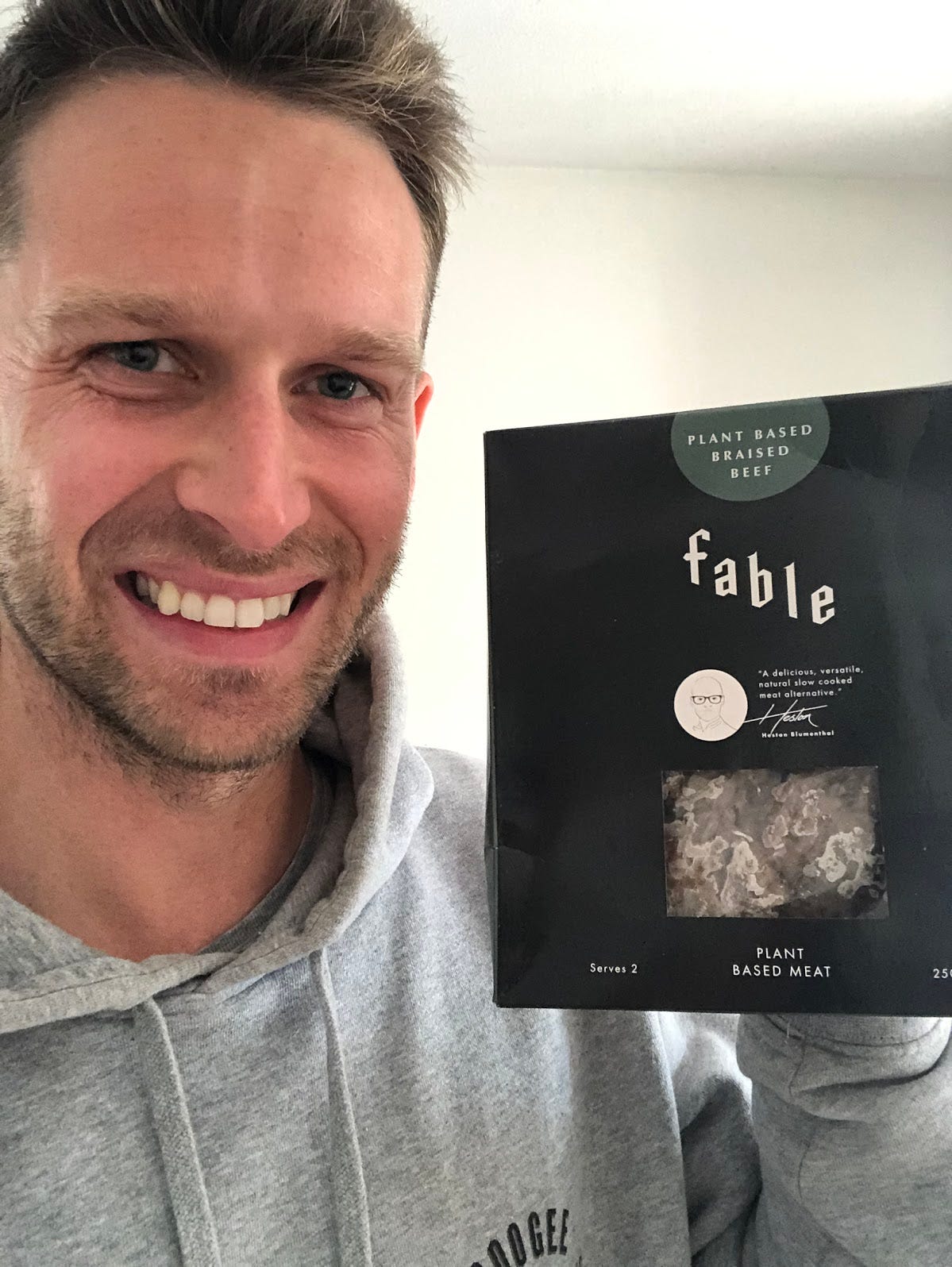 Note: Fable is available in your favourite supermarket.
A SaaS platform that connects businesses, users and deliverers to achieve a beyond delivery service.
Problem
The lack of flexibility and inefficient delivery service within the mainstream delivery app.
Solution
We built a platform to connect the different parties instead of charging a commission, we charge membership fees.
How do you know it's a problem?
We currently have delivered over 400+ deliveries to recurring and new customers and an added 20+ business partnered with Usku these past 5 months without advertising.
What's your central unique insight?
A delivery platform that can literally deliver anything you want, even overseas.
---
* The information contained in this Startup Spotlight Series (the Information) is provided for information purposes only. No warranties or representations are made by Startmate or myself with respect to the accuracy, completeness or currency of the Information and no part of the Information may be relied upon for any purpose whatsoever.
The provision of the Information to any person does not constitute, and may not be used for the purposes of, an offer of securities or interests of any kind to that person or an invitation to any person to apply for the issue of securities or interests of any kind. In preparing the Information, neither Startmate or I have taken any account of the investment objectives, financial situation and particular needs of any particular person, and prospective investors must not construe the Information as tax, legal or financial product advice.  Before making any decision to invest, prospective investors should:
(a)         connect directly with the founders of each portfolio company to find out further information;
(b)         seek and rely on their own professional advice, in particular by obtaining appropriate tax, legal, financial and investment advice in light of their own circumstances; and
(c)         conduct their own independent investigation and analysis regarding the Information.
No responsibility or liability is accepted by Startmate, its related bodies corporate, or any of their respective officers, employees, agents or advisers, for any of the Information, any omission from the Information or for any action taken by any person on the basis of or in reliance on the Information; and
The Information is only intended for persons who are "wholesale clients" within the meaning of the 
Corporations Act 2001
 (Cth) and to US persons who are "accredited investors" as defined in Regulation D of the US Securities Act 1933.